Laurent Garnier
pour "It Is What It Is" Saison 06 Episode 08. Nous retrouverons le patron à la rentrée de septembre pour de nouvelles aventures sur les ondes de la meuh.
Diffusions sur radiomeuh: dimanche 5 juin à 18h et Mercredi 8 juin à 21h.
Tracklist - IT IS WHAT IT IS (Saison 06 - Episode 08) - 01- TURBOJAZZ -unicorn rising -LOCAL TALK 02- IGOR JADRANIN - BOULEVARDD -BACK TO THE WORLD 03- 4Th SIGN -trouble no men -ONDULE 04- KYODAI -moving -LOCAL TALK 05- GABRIEL D'OR & BORDOY -i.d.i.v (ian o donnovan rmx) -SELECTED 06- LIL SILVA -lines -GOOD YEAR 07- SAMPHA -timmy's prayer -YOUNG TURKS 08- TRUTH -jade helm -DEEP MEDI 09- MALA -4 elements -BROWNSWOOD 10- LAKUTA -bata boy (wrongtom rmx) -TRU THOUGHTS 11- TONY GREY & BLACK 7 -the feelings -NOW & AGAIN 12- STEVE ALDO -baby what you want me to do -DECCA 13- JAMESZOO -flu -BRAINFEEDER 14- FELIX LEIFUR -berg toppur -DIRT CREW 15- THE LIONHEART BROTHERS -the drift(V Willbass mix) -FULL PUPP 16- MATTHIAS ZIMERMANN -luther -SOUND PELLEGRINO 17- HEIST -violent rain -METALHEADZ 18- DDOG -anthem -BASS = WIN 19- SKITTLES -mr song -PROPATOP 20- GAJAH & CHRONO TRIGGERS -dependents -ACID LAB 21- LMYE -call 76 -APRON 22- KINK -valentine's groove -ROYAL OAK 23- MODERAT -running (Kink rmx) -MONKEYTOWN 24- SARATHY KORWAR -bhajan -NINJA TUNE 25- NIGHT BEATS -sunday morning -HEAVENLY 26- ALEKSANDR SERGEYVICH -the shaman's dance -BBE 27- MAGALI NOEL -alhambra rock -PHILIPS Toutes les émissions précédentes sont en écoute sur le
soundcloud
de Laurent. Le dernier épisode: Nous retrouverons évidemment Laurent au
Festival Yeah!
à Lourmarin les 3,4 et 5 juin [caption width="610" align="alignnone"]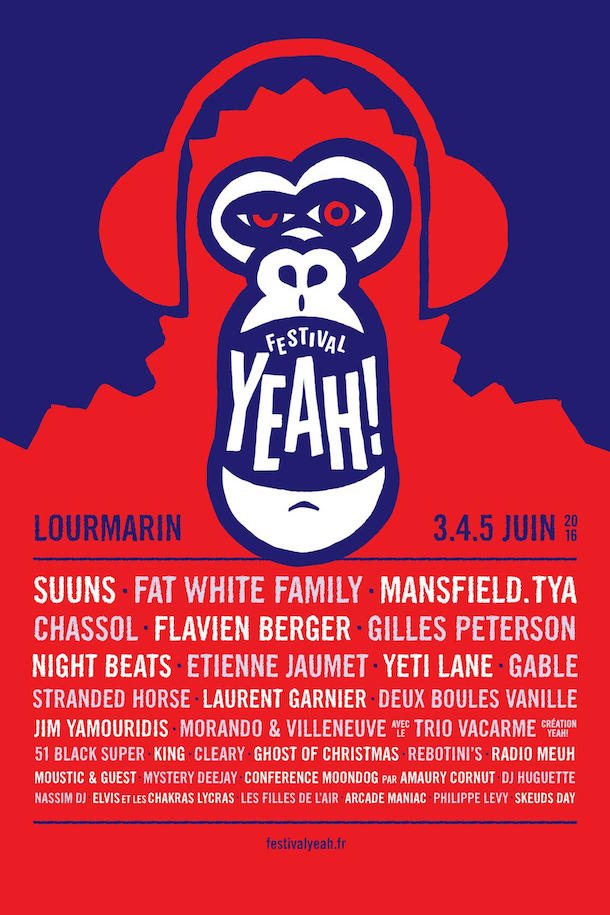 festival yeah 2016[/caption]